Energy Star certified homes are designed to help save money and energy.
Thermal enclosure system, air sealing, quality installation and high-performance windows to enhance comfort and help lower monthly utility bills.
Water management system helps to protect roofs, walls, and foundations from water damage.
High efficiency heating & cooling system that are designed and installed to deliver more comfort, better moisture control, improve indoor air quality and quieter operation.
Energy-efficient lighting and appliances to help reduce monthly utility bills, while providing high quality performance and durability.
Trumark Custom Homes Energy Performance
Buying a new Trumark Home has many advantages, including substantially better operating efficiency over a typical existing home.
Award Winning Energy Efficiency
Energy Star Certified New Home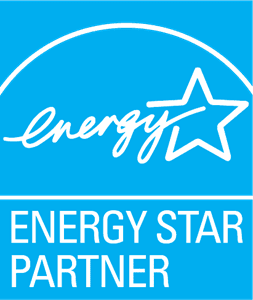 BETTER IS BETTER
When rigorous Energy Star requirements are applied to new home construction, the results are a home built better from the ground up, delivering better durability, better comfort, and reduced utility and maintenance cost. This makes an Energy Star certified home the simple choice for energy efficiency.
The Gold Standard for Home Energy Efficiency
For Home Energy Efficiency
Understanding the HERS Index
The Home Energy Rating System (HERS) index is the industry by which a home's energy efficiency is measured. It's also the nationally recognized system for inspecting and calculating a home's energy performance.
A certified RESNET Home Energy Rater assesses the energy efficiency of a home, assigning it a relative performance score (the HERS Index Score), The lower the number, the more efficient the home. The U.S Department of Energy has determined that a typical resale home score 130 on the HERS index while a home built to the 2006 international energy conservation code is awarded a rating of 100.
A home with a HERS index score of 70 is 30% more energy efficient that the RESNET Reference Home.
A home with a HERS index score of 130 is 30% less energy efficient than the RESNET Reference Home.
To calculate a home's HERS Index Score, a certified RESNET HERS Rater does an energy rating in your home and compares the data against a reference home – a designed-model home of the same size and shape as the actual home, so your score is always relative to the size, shape and type of house you live in.