Where to Start When Building a Custom Home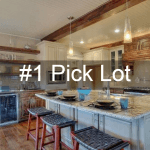 Have you ever asked the question, "I want to build a custom home where do I start?" There is plenty of confusing information available on how to go about the custom home building process. To simplify your journey, here are five things to consider in this simple checklist for building a custom home. We hope you find it helpful!
1) What is your budget?
Figure out what you need to spend for your perfect home. According to a 2019 survey conducted by the National Association of Home Builders (NAHB), the average price of a home in The United States (the overall home price will vary by location) is $485,125.00 (NAHB, 2019). Custom homes can be built affordably or lavishly depending on what you want. Many factors, such as amenities, building materials, labor, location, lot size, layout, and, the homebuilder will determine the overall cost. If you are planning on financing, don't forget to include loan interest rates and understand your lender's terms. Remember, custom homes are just that, "custom" and can be as affordable or expensive as your wants and needs. You begin building your custom home with a simple layout that becomes specific as you configure it to your tastes. Depending on where you are at researching building a custom home, it may take some time to figure out your budget. Do not get in a hurry. This step is one you want to get right. Many people skip this step or don't take the time to research exactly what they want. This will cause many surprises, headaches and, unwanted delays down the road. Know what you are getting into and exactly how much it will cost. The four steps below can help you become clear on a reasonable budget range for you.
2) Pick a location
Next to setting a budget, your location is the most important decision in this process. After all, this area will be your new home. It's where you might raise kids, become involved in the community, make memories, or maybe build yourself a forever home. Become well informed about your new custom home and its potential location. If you are close enough take a drive through the area. If the location is further away study online and plan on taking a visit. Seeing and experiencing the area first hand is the best way to judge if it meets your needs. Here are some items to keep in mind to help you narrow down the best location for your new custom home. Research and decide each item in order of importance to you.

Close to family or friends

Commute time to work

Cost of living

Cost of real estate

Crime rate

Distance from the airport

Employment opportunities

Proximity to hospitals or urgent care clinics

Reviews of the city/community

Schools systems

Taxes

Weather
3) Pick a lot
So you have found the perfect location to build your custom home. It's time to purchase some land to build on. The portion of land the lot sits on will determine what type of home can be built. Does the lot start higher from the curb and then declines to the back of the property? Maybe the lot begins from a low point from the curb and continues to incline? Is the lot flat? Lots come in all shapes and sizes. Here are a few basics to think about when picking your new home lot.

There are many different types of lots to accommodate your needs.
Corner lots

Flag or corridor lots

Interior lots

Key lots

T-shaped intersection

Through lots

Wedge-shaped lots (cul-de-sacs)

Are you building in a new subdivision or an established neighborhood? Perhaps you are thinking of building on acreage or in a rural area. Do you have city utilities like sewer and water? Or do you have to consider drilling a well and installing a septic tank system? What direction will your home face the Sun (western, eastern, or southern exposure)? In the winter months, it may be more difficult to shovel snow or ice to melt depending on where your custom home will be built.

Here is a quick video that addresses things to look for when choosing your lot.



4) What does your dream home look like?
This part of the process starts with the layout of your custom-built home. How many rooms do you want? How many bathrooms? Do you want a 2-car garage or 3-car garage? One story or two-story house? Finished basement or unfinished?

What style of home do you prefer? Here is a list of the most popular built home in America.

Cape Cod

Colonial

Contemporary

Cottage

Country French

Craftsman

Mediterranean

Ranch

Tudor

Victorian
What home features do you want? Think about everything from hardware on the kitchen drawers and cabinets. What color is the front door? Does the backyard have a patio or deck? The bullet list below will give you some idea of what you should be thinking about.

1st-floor laundry room

Deep kitchen drawers

Dog wash station

Energy-efficient features

Garage storage

Hardwood floors

Modern kitchen

Mudroom

Outdoor media area

Smart home technology

Under-cabinet outlets

etc.



Walk through this house in your mind. See the front door, then the entryway, what type of flooring is in the home, what type of trim is on the walls, and begin taking a mental tour of your new home. You get the picture. Be as detailed as possible with the wants and needs of your custom home. Here are some floorplans to help you decide.
5) Find a custom home builder
Selecting a good custom home builder will make all the difference during this process! You are looking for someone who has connections, experience, knowledge, and will give you the best return on your investment. Great customer service and communication are essential as well. Here is a list of things to help you find the right custom home builder for you.
Create a list of potential builders

You can get a list of builders from your local builder's association.

Call local real estate agents to see who they would recommend.

Friends, relatives, and co-workers could be a good source.


Look online and drive-by to see the home builder's work.

Does the custom home builder have a website to see there work?

Are the homes in good neighborhoods?

Do the homes look visually pleasing?

Visit as many neighborhoods and homes as possible.

Make sure the custom home builder can build in your price range.
Here are some questions to ask a custom home builder.

Ask the home builder for at least 5 to 7 references from clients.

Does the builder offer a warranty program?

Does the builder have a financing plan established?

What home features are considered standard versus customized?

Are the floor plans flexible? Can rooms or decks be added on?

Can rooms or basements be left unfinished?

What appliances options are available?

Does the subdivision have HOA fees? If yes, what do the fees cover?

What are the estimated taxes on the property?

Are there any building restrictions?

Any major developments or businesses planned in the area within the




next five years?
After you speak with a few custom home builders, you will become better at asking these questions. Treat it like a job interview, and you are the boss. Excellent custom home builders are patient, expect to answer lots of questions and, often have a website or printed brochures to see their work. If your potential home builder has open houses, go to as many as possible. Good custom home builders usually are there to give tours and answer questions.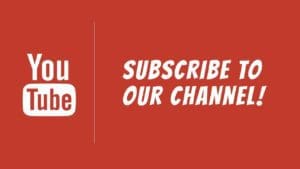 References:
C. Ford (Feb. 3, 2020). Cost of Constructing a Home. Retrieved from https://www.nahbclassic.org/generic.aspx?sectionID=734&genericContentID=271883&channelID=311