Pandemic Changes Features Home Buyers are Looking For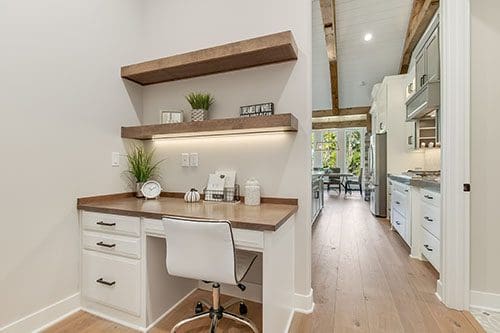 The Covid-19 pandemic has changed the way we need our homes to function. Families have never spent as much time in their homes as they have in 2020. 40% of homeowners have made changes to their homes and people who are in the market for a new home are looking for different specifications than the previous years. We are getting feedback from potential clients about what they would like to see in their new build as a result of the pandemic and their answers may surprise you.
More family members are spending lots of hours at home. Mom and/or dad need a quiet office space. Many households have both spouses looking for quiet areas to do conduct their zoom meetings. When building a new home, many clients are looking for a pocket office on the main level or an additional bedroom that they can make into an office. Children are also needing their own space for their schoolwork on virtual days, which can mean that they need a desk in their rooms. Some parents have been looking for larger bedrooms in a new home to accommodate this new workspace.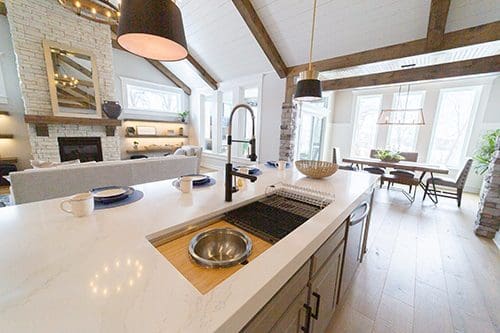 The realities of homeschooling and working also have some families looking at open-concept living areas in cases where children are at the age where they must be supervised closely while doing schoolwork. A large kitchen island is something people are looking for more than ever, as well as cabinet storage. Needs vary depending on the age of the children and the work situation of the parents.
Buyers are also showing more appreciation for bathrooms, such as a large shower with a dual shower head and more storage and space in their bathrooms as well.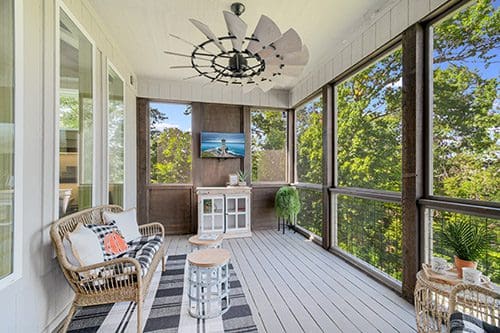 We don't just need more indoor space, but people also desire a more comfortable space outdoors as well. When the weather is nice, people are beating the "cooped up" feeling by sitting outside. The number one outdoor upgrade home buyers want to see in 2021 is a firepit, according to 54% of the agents surveyed by HomeLight. Firepits are most popular in the midwest and the northeast.
People are also having extended family over who may not feel comfortable gathering inside a family member's home. Expansive decks are in demand, as well as outdoor kitchens and seating that will be comfortable for groups of people. Homeowners are looking for privacy in the form of shrubs, fences, or cabana curtains. Screened-in porches are also on the rise, as well as pergolas, wireless speaker systems, water features, solar lights, and built-in seating.
The year 2020 has brought about many changes in our lifestyles, which are reflected in the way we use our homes, both indoors and outdoors. Trumark Homes is continually adjusting their floor plans to meet the needs of today's buyers.